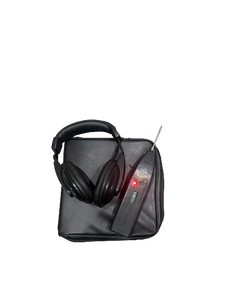 Electronic Leak Finding equipment.

Highly sensitive noise detectors designed for locating water moving within a pipe and listening for the Sure-Track Pipe Follow Tracer.
The only comparable listening device on the market currently sells for over $2,100.00.  This device is cost effective enough to supply on every truck and when it ends up "stolen" or broken it doesn't hurt as much to replace and restock.
Comes with rod for placing directly on pipes and fittings.